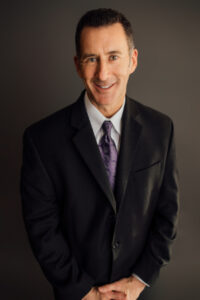 Graduated from University Nebraska of Omaha and Creighton School of Dentistry
Founded Quality Dental Care 2006
Did you always know that you wanted to be a dentist? Why/How?
No, I cannot say I always knew I wanted to be a dentist! In high school I started to realize I wanted to work in the medical field. I initially wanted to be a physical therapist, then a pharmacist before deciding dentistry was my true calling.
Who do you admire?
My parents. They provided me with a loving home, they demonstrated a great work ethic for me as a young child and they have always been there for me.
What do you really enjoy?
Dentistry speaking, I enjoy working with my hands. I like the immediate benefit that I can provide for someone when they are in pain. I also like the wide variety of treatments that I can provide for people.
Personally, I like exercising, golf, and traveling with my family. I enjoy watching the Cornhuskers play football on Saturdays in the fall as well as watching Creighton Bluejay Basketball in the winter.
What are you most passionate about professionally?
I'm most passionate about providing exceptional care to my patients but even more so developing and maintaining lifelong relationships with them. I am an enthusiastic learner and strive to become a better dentist every day so that I can provide better care for my patient's needs.
What are you most passionate about personally?
My family. One of my favorite things to do is attend and support them in their activities. I love watching them play soccer, baseball, basketball, football, and dance. We love to travel and I enjoy that they can spend time with their grandparents.
Any specific charities you love, & why?
I am truly blessed to be a dentist, so any opportunity that I can, I try to provide assistance to people in need. We hold an annual event, Dentistry From the Heart, in which we provide free dental care to the people of Omaha. This is very gratifying there are a lot for people that do not have regular dental care and they are very appreciative of our help. We also enjoy cooking meals for families staying at the Ronald McDonald House.
Favorite breakfast food?
Omelets and bacon
What did you want to be when you were a kid?
Firefighter