Community/Events

Dentistry from the Heart 2017
---
Dentistry from the Heart 2016
Ronald Mcdonald House
Quality Dental Care is a proud supporter of the Omaha Ronald McDonald House.
Ronald McDonald House Charities (RMHC) is a global non-profit organization with a mission to create, find, and support programs that directly improve the health and well being of children. Founded in Philadelphia in 1974, RMHC was created to provide families with a place to stay while their hospitalized children receive treatment. There are currently 322 Ronald McDonald's Houses in 57 countries and regions. Ronald McDonald's Houses provide over 7,200 bedrooms to families around the world each night, with an estimated value of $257 million in lieu of hotel costs For more information or to find out how you can help, visit the organization's Omaha website at www.rmhcomaha.org
Smile for the Cure 2015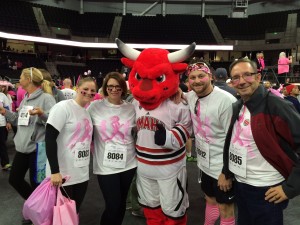 October is National Breast Cancer Awareness Month. For the entire month of October, Quality Dental Care helped raise awareness by raising money for the Susan G. Komen foundation of Nebraska. With the help of our patients and staff, we were able to raise over $230 to help combat breast cancer in and around Nebraska.
Breast cancer is the second most common kind of cancer in women and about 1 in 8 women born today in the United States will get breast cancer at some point.
National Breast Cancer Awareness Month gives us the opportunity to raise awareness about the importance of early detection of breast cancer. October may be over but the fight against breast cancer is not. Help make a difference: spread the word about mammograms and encourage communities, organizations, families, and individuals to get involved. For more information on what you can do to help, please visit www.komennebraska.org
Dentistry from the Heart
Quality Dental Care is proud to host an annual day of FREE dentistry! We partner with a national organization, Dentistry from the Heart, to bring complimentary smiles to our community. This annual event allows us to provide dental cleanings, extractions and fillings to those in need of services. August 2015 marked our 2nd annual and latest Dentistry from the Heart event. During the event we helped 53 patients and donated over $18,000 in FREE Dental Care! Thank you to our contributors and volunteers for making it possible.
---